Let's have a short break from the serious business. I was asked about what unannounced cars I'm expecting and what I'm excited for. Despite my current satisfaction, my opinion that new cars are coming way too fast and my general disagreement with wishlists: Needed some time for that, but only to prepare – the answer was there immediately.
(Source: bmw-motorsport.com – some very cool wallpapers here, have a look!)
Both my #1 most anticipated and also expected car in the near future is the new BMW M6 GT3. Kunos seems to have a good relationship to BMW, they have been included from the beginning and also delivered later additions like the 235i Racing or both M4. BMW does not look like a crazy licence as they are pretty common in racing games, so I don't see extraordinary complications here.
#1 Facts
The new M6 GT3 is the successor to the Z4 GT3 (since 2010) and hell of a beast. It was introduced pretty late in comparison to the other 2016 generations: Mercedes AMG GT3, Porsche 991 GT3 R, Audi LMS and SCG003 had many test and even race laps in 2015. Still the M6 did a decent job at the 24h of Nurburgring: While the race was completely dominated by the AMG GT3s, ROWE Racing scored a 5th place – which made BMW the 2nd manufacturer that crossed the line, followed by Bentley, Audi, Porsche, Nissan and Glickenhaus.
The 4.395 ccm TwinTurbo V8 was able to nail a 8:19:697 fastest lap during the race, competitive and only 0.6 seconds slower compared to the actual winner. On the track it looks like the car is seriously lacking top speed (in comparison), but makes this up with anything else. Especially faster corners seem to be the backyard, very different to the Allrounder Z4 GT3 before.
Based on facts – this is a car you can't fail with. Kunos won't alone for that reason, but there is more. Warning, we'll move to personal opinions now.
#2 That look
I loved the Z4 GT3 for many things, but especially it's ridiculously different visual appearance. In fact I was afraid of any successor as it had to be a downgrade here.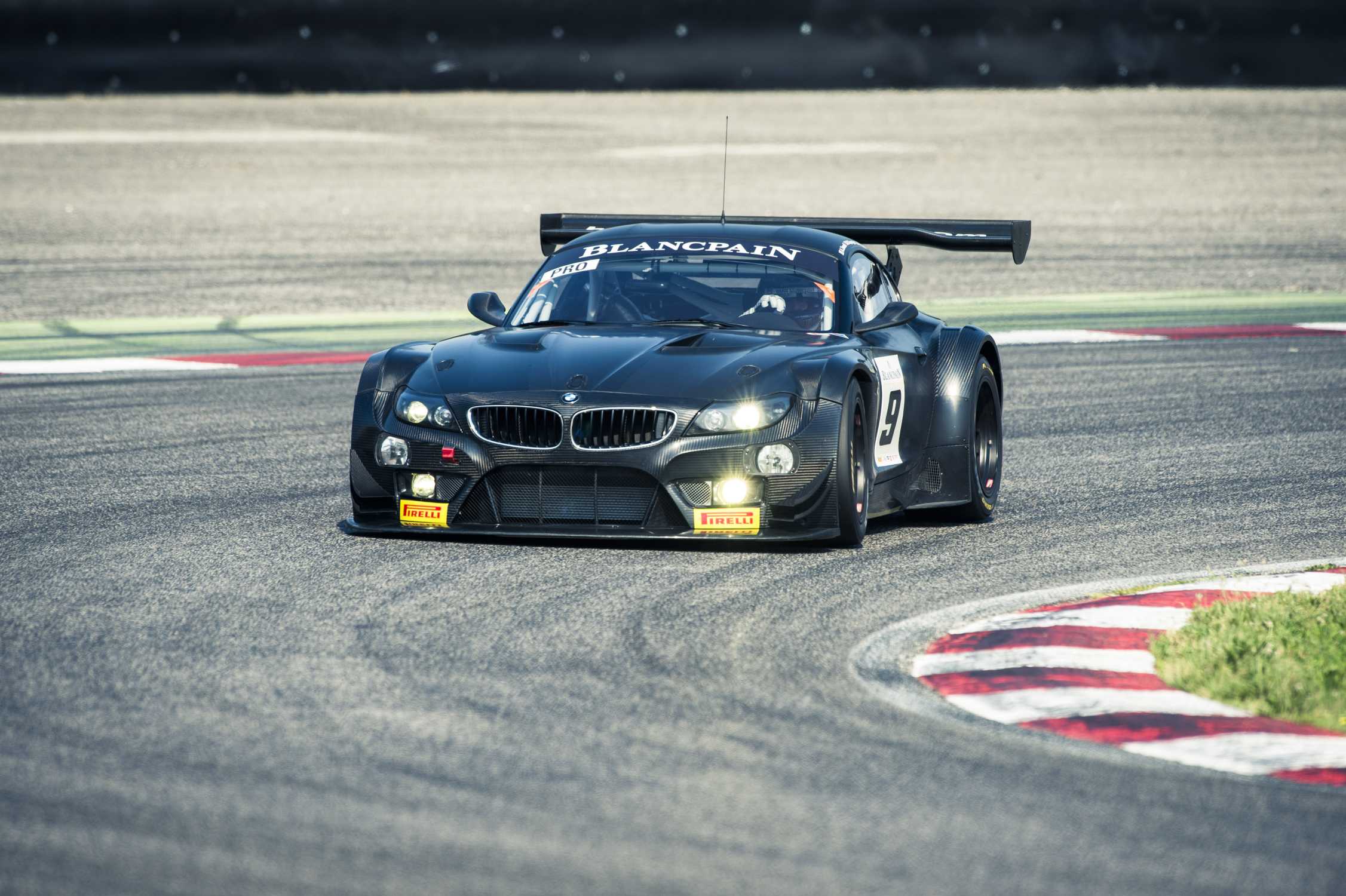 (Source: bmwgroup.com)
(Source: bmwblog.com)
Although the BMW lost parts of its uniqueness (is this a word?) and the general shape now looks more comparable to the Mercedes AMG, it's still a blast. Love it.
#3 That sound
Interestingly Mercedes introduced a new level of sound-awareness with the SLS AMG – there were Mercedes and all the others. While the new AMG sounds pretty similar to the SLS, BMW introduces a complete new experience. Now there are AMG, M6 and the others.
Disclaimer: Yes, this isn't true for the simracers – titles like AC pronounce the character of every single car's sound very well and therefore they are different – but as spectator on the real race track you will learn that only the AMG and M6 define their own category among the GT3s.
We'll have some samples, but a word of warning: I searched the web for hours in order to find a appropriate sample of the new M6's sound – but apparently it's impossible to record all you hear on track. Most lost bit in a record is the sound the car creates when going off throttle. I can't explain why, but it sounds -no feels like a silent bass explosion. First I thought this is the automatic throttle blip sound on downshifting, but then I learned the explosion occurs on short lifts as well.
But even without this extraordinary detail, I can enjoy every second I hear:
—-
You might notice, yes, I'm quite a fanboy here. How could one not love this beast? Well, I know – you haven't heard it in the wild. That could be a reason.
Talking about BMW, I'm pretty sure we'll see a 235i street legal car as well – the racing (we already have) should be a cheap race car very close to the street one (think of the 8th gear), so the effort of bringing it should be pretty low compared to other creations, and also highly interesting. The 235i racing is very fun to drive and race, but the street version with semislicks or even street tyres and a less perfect default setup sounds tempting.
Do we need any of these in AC? Nope, absolutely not. There are already too many GT3s or street cars to actually use it. But would I freak out? Yes.